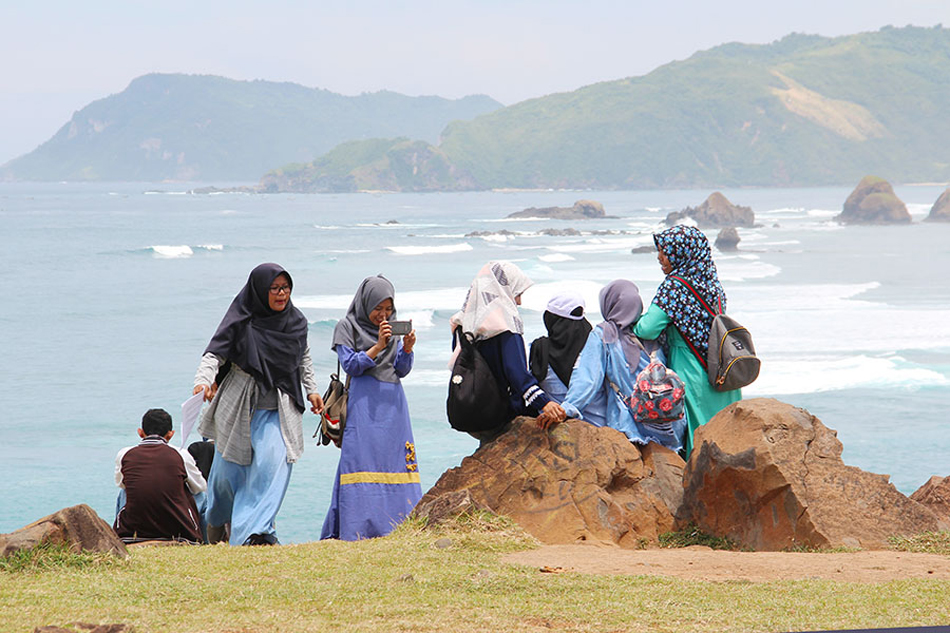 Tourists enjoy the view at Bukit Merese Hills in Lombok, Indonesia.
Date: April 8, 2018




Source:

ABS-CBN News
A speedboat away from party beach Bali, Lombok in Indonesia has something to offer tourists of all backgrounds and beliefs especially those looking for a Muslim-friendly destination for a Halal Tourism vacation.
While it continues to attract Western tourists because of its beaches, Lombok also seeks to promote its Islamic heritage and boost tourist arrivals of Muslim travelers.
 The predominantly Muslim island is at the center of an Islamic tourism drive in Indonesia, offering a great holiday destination for Muslim travelers and anyone looking for a culturally enriching destination.
The Indonesian Islamic Tourism Association of West Nusa Tenggara in Indonesia, in partnership with the Embassy of Indonesia in the Philippines and supported by Air Asia Philippines, recently invited media and tour operators from 10 countries around the globe to Lombok.
Based on the tour, here's what makes Lombok a Muslim-friendly destination.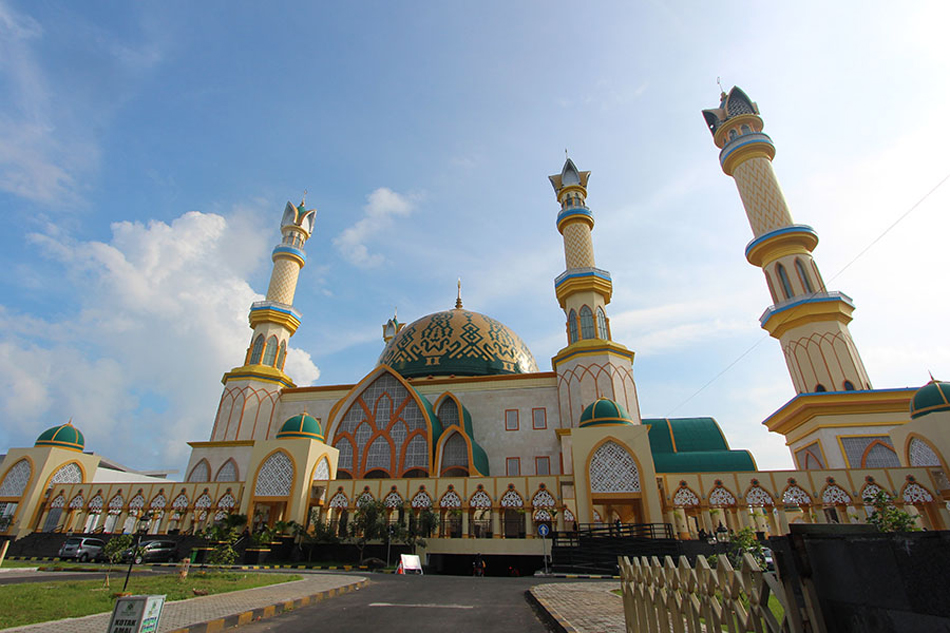 The Islamic Center in Mataram.
1. Mosques and availability of prayer rooms
Indonesia's indigenous Sasak tribe is predominantly Muslim though the Balinese Hindu culture also remains in Lombok. While you can find a number of Hindu temples here, Lombok is more known for its mosques. In fact, it's called the "island of 1,000 mosques" and Muslim tourists are sure to find places of worship and shrines dedicated to ancient Muslim preachers in between sightseeing and beach-hopping.
The call to prayer or the Adhaan can be heard throughout Lombok and Muslim tourists can easily find prayer facilities for men as well as women. Airports are also equipped with prayer rooms for those in transit.
The Islamic Center in Mataram is the grandest and largest mosque in West Nusa Tenggara, welcoming visitors of all faiths. The mosque contains a massive central prayer hall. Visitors can even climb to the top of the minaret, 13 floors above street level to get amazing views of the whole southern part of the island.
The Islamic Center is a designated Shariah tourist area and mandatory Muslim clothing is required. Non-Muslim tourists wearing clothes such as shorts or off-the-shoulder shirts will need to wear traditional Muslim clothing to enter.
Other notable places of worship to visit include the Masjid Bayan Beleq, the oldest mosque in Lombok; and Selong Great Mosque, the main mosque on the island.